---
Explore our Course
Technical Study and Economic Calculation for Field Development Planning
This course provides participants with an understanding of the stages needed to carry out the Field Development Planning. There are several aspects and evaluations should to be obtained, starting from the study of Geology & Geophysics, Petrophysic, Reservoir Engineering & Production Profile, Drilling, Production Facilities, Economic Analysis, etc. Delivered by some of experts in their area, we present the precious and functional method in a lot of cases in Plan of Development Study. The Participants are expected would take away as well the experiences from the instructors by the examples that they  transfer.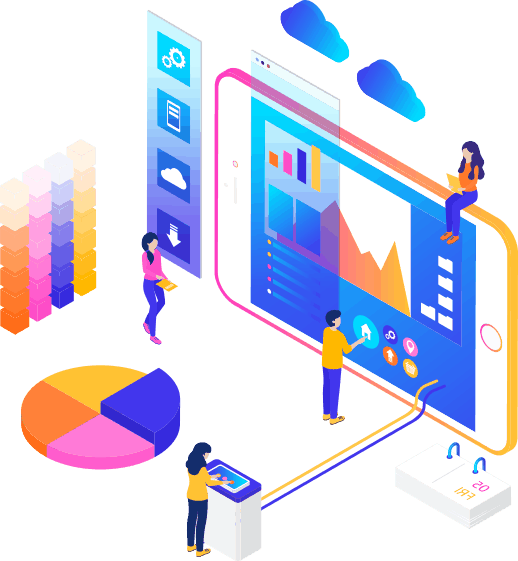 Day 1
Geological concept and interpretation; sequence stratigraphy, depositional environment
Static modeling (structrural, geostatistical property modeling and special reservoir cases (fracture and karst)).
Integaring seismic and RE data into geomodel.
Volumemetric, Uncertainty and Resource Classification
Day 2 Petrophysic Analysis and Well Data Interpretation
Data and Parameters identification & validation
Vshale, Porosity, SW calculation
How to determine cut off petrophysics
Validation of petrophysic properties
Geomodelling quantification into reservoir properties
Case study
Day 3 Reservoir Engineering and Production Analysis
Item 1 Reservoir Description
Fluid Characterization
Rock Characterization (Routine Core Analysis, Special Core Analysis)
Driving Mechanism
Fluid Contact
Pressure Transient
Inflow Performance Relationship.
Item 2 Reserves and Production Forecast
Initialization of Dynamic Model
History Matching
Production Forecast (Constraint)
Development Plan Scenario.
Day 4 Production Facility for supporting Plan of Development every stage
Project Description
Production Facility Scenario, Risk Analysis (Production Profile, Pressure Profile, etc.)
Sales Product Specifications
Schematic, Location, Overall Layout
Electric system, Liquid transfer selection
Operation Philosophy
Cost Estimation.
Day 5 Economic factor for Plan of Development (POD1,
POD2, POFD, until POP).
Introduction (Economic Indicators, Regulations)
Economic Parameters, Assumptions, and Terms&Conditions
Economic Evaluation (Economic Calculations)
Project Selection Process
Economic Sensitivity Analysis
Case Studies.
A practitioner who is engaged in petrophysics analyst, reservoir engineering and production analyst, risk management, strategic management planning, field development planning.
Having more than 23 years experience in oil and gas industry as specialist in Geomodeling/Development Geology. His area of expertise are sedimentology, sequence stratigraphy, geomodelling and geostatistics (deterministic to stochastic modeling from structural, facies, property, up-scaling, volumetric and uncertainty through well planning), fracture modelling, reservoir characterization and risk analysis in both siliciclastic and carbonate reservoirs. The other trainer has 19 years of experience as a development geologist for many years in various institutions (research, operator and regulator). By 2008, it led me to join BPMIGAS (now SKK Migas) in Division of Technology and Field Development. Has responsible to evaluate subsurface interpretation for being ready to be developed. The other trainer has more than 15 years of experience as Reservoir Engineers. Has a lot of experience doing project and research such as Unconventional Hydrocarbon Analysis, Performance Based Monitoring, Oil Ratio Data Analysis, and Reserve Characterization. Now worked as lecture of Insitute Teknologi Bandung. The other trainer has more than 15 years of experience as a consultant in the area of Engineering Technology. Has a special knowledge as Chemical Reaction Technology and Catalis. Also has some experience as a consultant for production facility in oil and gas industry. Now, worked as lecture of Industrial Technology Faculty (FTI) Institut Teknologi Bandung. The other trainer has more than 15 years of experience as a consultant in the area of energy planning consultancy, evaluation of economic development field (POD & POFD), field operations consultancy, and also instructor of oil and gas training Professional experts Training materials.
This course will be held several times in Indonesia throughout 2021. It will be held on VGEMS Learning Management System with a minimum of 5 participants and maximum 15 participants. The deliverables during the course includes: training material, certificate, and course recording.Click the Register button based on your preference date to join this training!