---
Explore our Course
(SULAWESI) Regional Geology of South Arm Sulawesi Field Trip, Makassar - Spermonde, South Sulawesi
Makassar is the nautical heart of the archipelago. The maritime pulse of this region, combined with the beautiful nature, and the unique culture make this region very attractive. Not to mention the geology feature. In this region, we'll visit rock formations formed on the seabed, both coral reefs that are currently formed in the midst of waves, as well as coral reefs that have been lifted into the mountains since millions of years ago. Audience will be also guided to local tourism destinations in Makasar and Spermonde island.
Please contact our marketing at marketing@geodwipa.com for detail inquiries, proposal and brochure.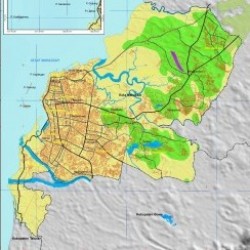 Agenda
| | | |
| --- | --- | --- |
| Day | Main Field Trip Activity | Geotourism |
| 1 | Arrival in Makasar and technical briefing | Losari beach and Fort Rotterdam tour |
| 2 | Observation and discussion on reef limestone, Tonasa formation in Maros | Bantimurung butterfly park tour |
| 3 | Observation and discussion on modern reef limestone in Samalona island | Snorkeling in Spermonde island |
| 4 | Observation and discussion on volcanic rock of the Mt Bawakaraeng in Malino | Malino highland tour |
| 5 | Departure from Makasar | Souvenir shopping tour |
Regional Geology of South Arm Field Trip is set for Geologist, Geophysicist, Petrophysics, Engineers who are interested to know the regional geology of South Arm Sulawesi, Indonesia.
Field trip leader is academician with PhD in Geology from Departemen Teknik Geologi Universitas Gadjah Mada
Every month from January - December based on the minimum participants quota (minimum 15 participants). The training will be delivered in field trip. The accommodation during the course are included: free B/L/D during the course, field trip gears, insurance, geotourism and city tour