---
Explore our Course
Wellsite Geology Fundamental
The wellsite geologist acts as the link between the drilling supervisor, rig personnel and the company's office. As such, his responsibilities incorporate all geological activities on the rig. One of his main duties is to obtain as much geological information of the drilled well as possible and report that information in a clear way. After completing this course, the participants will be able to perform the basic well site geological duties.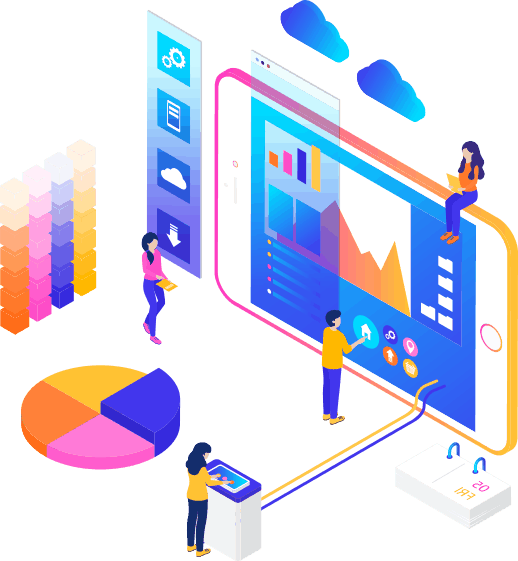 Day 1
Overview about wellsite geologist job.
The wellsite geologist's role and responsibilities.
Team work and communication at Wellsite.
Wellsite and travelling preparation, work space and equipment.
Aspect of Drilling Practice and Technology.
Introduction to the rig types and rig systems.
Drilling events and well structure.
Day 2
Geological Well Data Acquisition and Quality Control Assurance (Mud Logging and LWD/MWD).
Supervising the Mud Logging.

Gas detection equipment and gas analysis
Mud Logging procedure and checks

Supervising the LWD/MWD.
Logging while drilling and well survey measurement.
Geosteering.
Formation pressure test while drilling.
Geological Well Data Acquisition and Quality Control Assurance (Wireline Logging & Coring job).
Supervising the Wireline Logging
Conventional wireline logging and pipe conveyed logging procedure.
Formation Pressure data acquisition
Coring job, method and core description.
Day 3
Data Integration and Interpretation at Wellsite.
Sample and show description.
Pressure evaluation at wellsite.
Decision points in drilling a well.
Casing and coring point and TD determination
Correlation, bit selection, mud weight, well directional, and pressure regime determination.
The art of drilling (depth control, well stability analysis and anticipation).
Wellsite Geologist routine and reporting.
Graduated Geologists, Geoscientists and petroleum engineers.
16 years in the world of wellsite geologist / operation geologist with extensive oil and gas field experiences in Indonesia and overseas and has been working on several onshore and off-shore rigs to the deep water in various projects of development, delineation, and exploration - wild cat wells. Several challenged drilling environments were also part of learning that adding value of the experience as a wellsite geologist, such as: - Wellsiting in over pressure, high pressure and high temperature (HP/HT) gas wells as well as depleted reservoir hazards in Mahakam block gas fields and Sanga-Sanga block. - Wellsiting in highly deviated and horizontal geosteered wells in some development projects such as in Sanga-Sanga Block, Gulf of Thailand, Malaysia basin, and Angola offshore in southern part of Atlantic Ocean. - Some exploration and wild cat wells in Arafura Sea, Makasar Strait, Vietnam Off-shores in South China Sea, Hong Kong off-shore in P.R China with various sediment environment such as Deltaic system, single channel reservoir, carbonates rocks, and Paleozoic rocks objective, etc. - Several development wells in South Sumatra Basin.
This Wellsite Geology Fundamental Training will be held several times in Indonesia throughout 2021. It will be held in a VGEMS Learning Management System with a minimum of 5 participants and maximum 15 participants. The accommodation during the course includes: Training Certificatesm, Training E-modules, & Training recording. Click the Register button based on your preference date to join this training!