---
Explore our Course
Introduction to Petrophysics
Petrophysics as one of important discipline in oil industry should be placed proportionally together with the other disciplines (Geology, Geophysics, Reservoir Engineering, etc). One of the main purpose of drilling the well in the particular area is to gain the rock information as much as we can. These well information are mainly gained by the logging tools that possibly run by wireline or LWD (Logging While Drilling) technologies.
Introduction to Petrophysics Training is the first step into the adventure of Petrophysic. It will be started with the understanding of Petrophysics, the logging process, what is a log? (the understanding of the principle of basic log measurement), the use of log analysis and some real world examples and exercises. Also, some basic of geological understanding will be included in this course.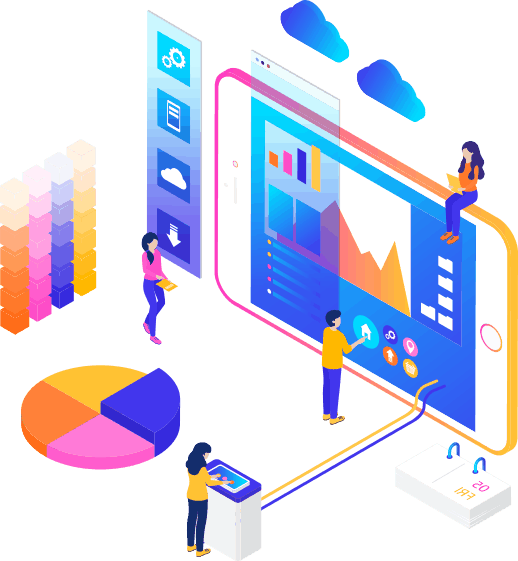 Day 1
1. Introduction
The introduction will be including:
The basic drilling and logging operation
The basic geology concept in oil and gas industry
The basic understanding of Petrophysics
2. The Basic of Logging Tools Concept part 1
This will be including:
The Gamma Ray Log
The Resistivity Log
The Neutron Log
3. The Exercises
This will be including:
Lithology Interpretation
Fluid Interpretation
Basic Well Correlation
Day 2
1. The Basic of Logging Tools Concept part 2
This will be including:
The Density Log
The Sonic Log
The Special Logs (Formation Pressure, NMR and Image Logs)
2. The Basic Rock Properties Calculations
This will be including:
Shale Concept Volume Concept and Calculation Methodologies
Porosity Concept and Calculation Methodologies
Water Salinity and Formation Temperatures
Water Saturation Concept and Calculation Methodologies
3. The Exercises
This will be including:
Day 3 Evaluation and Post Test for All Materials
Introduction to Petrophysics Training is designed for geologists, geophysicists, petrophysicists working in exploration and exploitation.
This project will be led by our own professional expertise in Geophysics, Mr. Amudra Prabantara. Amudra Prabantara, a senior borehole image consultant with more than 14 years of international experience in the Oilfield Geosciences (Operators, Service and Consultancy) which is includes: operation and subsurface geology, exploration, integrated reservoir studies (static & dynamic data), field development activities, production optimization and reservoirs exploitation in clastics (conventional and unconventional) and carbonates reservoir.
This Introduction to Petrophysics Training will be held several times in Indonesia throughout 2021. It will be held several times in Indonesia throughout 2021. It will be held in VGEMS Learning Management System with minimum 5 participants and maximum 15 participants. The deliverables during the course includes: Training Certificates, Training E-modules, & Training Recording.

Click the Register button based on your preference dated to join this training!
We are also able to provide in-house training for your employees. We can fly our expertise to your headquarters. For in-house training price, please contact our marketing at marketing@geodwipa.com