---
Explore our Course
Drilling for Non-Drillers
During this drilling for non-drillers training program participants will learn firm foundation in Drilling Engineering by understanding the lifecycle of a well planning from cradle to the grave. Attendees will experience a holistic, multi-disciplinary, and integrated management course that will involve operations, personnel, administration, finance, and legal functions.
Participant will have the opportunity to learn about well planning from the drilling engineer's perspective. Other topics in this drilling training that will be covered include tendering and contracting strategy, project finance and administration, supply chain management, and project closeouts. QHSE management systems, risk management processes, levels of risk management, and operational risk management and analysis will also be covered.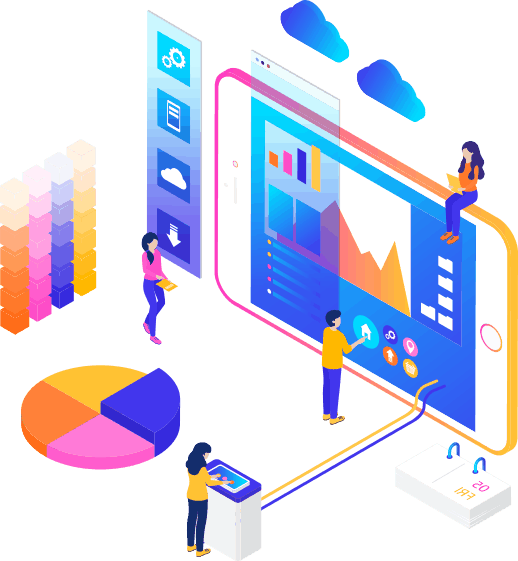 Day 1
Oil and Gas Industry
Drilling Project Management
Exploration vs Development
Life of field : From Well Proposal to Well Abandonment
Drilling Rig & Logistics Operations : Review of the site visit
The first day will focus on general oil and gas industry know how, followed by drilling project management and the differences between an exploration and a development drilling campaign also the well life cycle from cradle to grave.  The review of how the drilling rig works its components and logistic support base operations review will finish the day.
Drilling Engineering (#1)
Drilling Bits: Types and choosing the bit, dull grading.
Drill String and Bottom Hole Assemblies: Components and their functions
Directional Drilling: Well trajectory.
Drilling Fluids and Cementing
The second day of this course will focus on what exactly is drilling engineering and their day to day jobs.  

Day 2
Drilling Engineering (#2)
Formation Evaluation
Casing & Completion Design
Wellhead & Christmas Tree
Drilling HSE
The third day of this course will focus on what exactly is drilling engineering and their day to day jobs.  Today's material will also delivered with the technical excercises
Drilling Engineering Link to other department
Well Design Process : from gathering data to closeout
Drilling Contracts : Drilling Rig, Drilling Services major contracts and other minor supporting contracts.
Drilling Cost: Tangibles, intangibles, cost coding and invoicing.
Well Control Equipment and Well Insurance
The fourth day of this course will tie together the different participants of this course which is procurement and contracting, legal and insurance, cost, finance and accounting elements covered in this day. Participants will be able to better understand how drilling operation is linked to their daily activities and apply this knowledge to their job.

Day 3
Simulations and Role Play
Role play to understand what does it take to be a driller
The last day of this course the participants will role play by reversing the roles of each departments (Procurement, finance, drilling, G&G, etc) to better understand how each functions can create a better value chain for continuous improvement initiative within their respective departments.
Drilling for Non-Drillers Training is set for the management of resources with on-going or planned drilling operations. It is also suitable for junior drilling department staff, drilling technical administrators, analysts, legal department, secretarial, project management team, Insurance Valuator and Specialist, finance department, supply chain & procurement department as well as personnel and HR department.
Had total of more then 24 years experience in Drilling and Completion Engineering.Had more than 7 years overseas assignment with BP. Worked as Sr. Drilling Engineer & Drilling Engineering Team Leader in BP Oman from January 2008 to December 2013, then moved to BP Azerbaijan as Senior Drilling Engineer in Drilling Project Engineer. Plan to work in BP Azerbaijan for 2.5 yeays. Drilling environment : HTHP Wells, Deep Wells (5000 m), Hard Rock/Formation, Vertical to Horizontal Wells, ERD Wells. Specialties: Drilling Engineering and Operations for Offshore and Onshore wells.
This Drilling for Non-Drillers Training will be held several times in Indonesia throughout 2020. It will be held in 5 star hotel with minimum 5 participants and maximum 15 participants. The accommodation during the course includes: training kit, training material, certificate, free coffee break and lunch per day during the course.

Click the Register button based on your preference dated to join this training!
We are also able to provide in-house training for your employees. We can fly our expertise to your headquarters. For in-house training price, please contact our marketing at marketing@geodwipa.com