---
Explore our expert
2D/3D Seismic Processing
 A full range of state-of-the-art signal processing and imaging solutions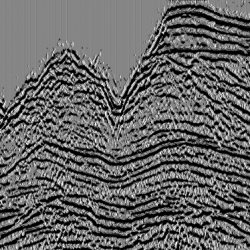 2D/3D Seismic Processing is one of Geodwipa consultancy service which have some objective :
Obtain best possible quality seismic data for better stratigraphic and structural interpretation
Enhance Seismic Data to highest possible resolution for imaging thin beds reservoir

Our experienced Geophysical Consultants with more than 20 years experience in oil and gas industry in Indonesia and also other countries are ready to give a full range solution of the seismic processing services from large scale-exploration to full reservoir focus imaging challenges. We have hands-on experience in seismic passive tomography, land 3D and 2D land/marine seismic time processing from raw gathers to PreStack Time Migration as well as post processing works such as bandwidth balancing, time alignment, smashing, etc.

Capable to build velocity model via refraction tomography (shallow) and depth gathers analysis (deep) for PSDM input as well as Q and anisotropic models for QPSDM and Anisotropic PSDM. Performed various of geophysical tasks such as seismic inversion, seismic multiattributes, generation of lithology indicators A+B and Vp/Vs via angle stacks inversion, AVO, rocks physics analysis in both clastics and carbonate environments. Experienced in seismic interpretation scope of works such as well seismic tie, horizon interpretation, generate time structure maps, time to depth conversion including horizon keyed velocity model building and seismic viz.

Please contact our marketing at marketing@geodwipa.com for detail inquiries, proposal, brochure and pricing.