---
Explore our Course
The Concept of Borehole Seismic Acquisition & Processing
The Course will give a better understanding of the operational side of Borehole Seismic (BHS) to help with job planning and coordination of different job types with BHS contractor. The course will also cover wellsite QC and operation to help ensure optimum quility data is recorded so that survey objectives are met.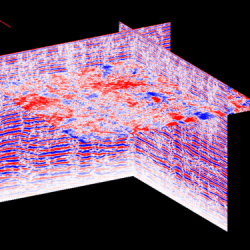 Day 1
Instroduction to Borehole Seismic & Equipment and Operational Planning
Day 2
HSE, Job Preparation and Supervision, QC, Advance Operation, Wellsite Job Finaliaztion.
Day 3
Continue Welsite Job Finalization (if not finished in Day 2), Basin Processing & Exercise: well to seismic tie
Geologist, Geophysicst, Reservoir Engineer and all related background for Petroleum Exploration and Development
He is Geophysicist with 20+ years of experience specialized in borehole seismic and acoustic/sonic. He has worked as lead technical support and business development of Geophysics for wireline and Data Services segment of major oilfield service company covering most of Middle East countried; from UAE to Egypt and Oman to Iraq. Expert on designing, acquisition, processing and interpretation of borehole geophysics data, providing solutions to client challenges
This training course is a 3 days program that has different subjects in each day. This training will be held several times in Indonesia. It will be held in a 4/5 star hotel with a minimum of 5 participants and maximum 15 participants. The accommodation during the course includes: training kit, training material, certificate, free coffee break and lunch per day during the course and once dinner. Click the Register button based on your preference date to join this training!