---
Explore our Course
Integrated Fractured Basement
This course provides the essential knowledge needed in the complexity of the fractured basement integrate with the concept of petrophysics and geomodelling.
The main goal of this training is to teach participants what, why, and how to understand and work on the fractured basement and apply that concept to any exploration and development in oil and gas industry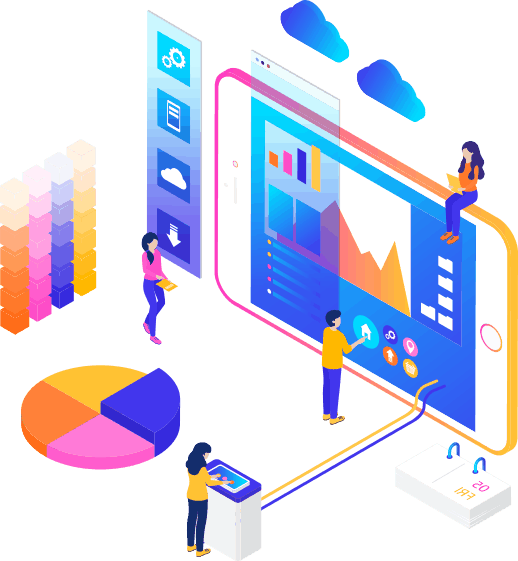 Day 1 - Geological Aspects
Fractured Basement/Reservoirs: What are they?

Working with Fractured Basement/Reservoir: Some Generalities

Fractures: Geological & Geophysical Characteristics

Acquiring Data for Fracture Characterization

Fracture Detection & Prediction

Petroleum System for Fractured Basement/Reservoirs

Case studies of Fractured Basement/Reservoirs in Indonesia
Day 2 - Geomechanical Aspects
Origin of in situ stresses in subsurface and estimating the three in situ stresses

(vertical stress, maximum and minimum horizontal stress) using log and wellbore

failure data

Pore pressure and it's relationship to Insitu stress

Elastic properties and rock mechanics, combining core and log data

Built a geomechanical model from well log, core and drilling data

Application of geomechanic analysis in Petroleum activities

Case study discussion

Exercises to help participants to better understand the training material
Day 3 - Petrophysical Apsects
Overview basement fractured in petrophysics aspects

Reservoir models based on basement fractured

Applications

Case studies
Day 4 & Day 5 - Geomodeling Aspects
World Statistical overview, conceptual geology, and play setting of dual porosity-permeability

Subsurface indication of fracture; integration among geology, geophysics,

petrophysics, well test data, and production data

Fracture classification base on geological aspects and flow characteristic (lamda-omega)

Building fracture network in static model: fracture data preparation & input, data

analysis, DFN, & seismic integration, and validation with production data

Case studies
Your employees based on their existing skills and your needs. With limited budget and costs, entire team can attend the training
Instructor 1
Has many experience as Exploration Geologist and Regional Geologist, actively serviced international and national geological societies by contributing papers, articles, keynote talks, guest lectures, and courses. Has taught many professional courses on various subjects for the last ten years, including: petroleum geology of Indonesia, Petroleum Geochemistry, Petroleum System Analysis, Tectonics, and Structure. Strong knowledge on many subjects and wide experience on many basins in Indonesia provide him a good command of teaching this course.
Instructor 2
With 17 years of both petroleum and geothermal geology experiences and achievements, He is a proven key
contributor to successful integrated multi-discipline field development efforts. As a geologist with involvement in both exploration and development, He seek for continuous growing in leadership and
knowledge, and excel with new geosciences technology applications within the Energy industry and promoting technical excellence among his colleagues.
Instructor 3
A Professor Assistant and Lecturer at Geological Engineering, Univeritas Gadjah Mada, Indonesia. He has more than 18 years experience in research of reservoir petrophysic & characterization. Also having many experiences in giving training and courses. Some his scientific papers have been published in national and international publications.
Instructor 4
Having more than 22 years experience in oil and gas industry as specialist in Geomodeling/Development Geology. His area of expertise are sedimentology, sequence stratigraphy, geomodelling and geostatistics (deterministic to stochastic modeling from structural, facies, property, upscaling, volumetric and uncertainty through well planning), fracture modelling, reservoir characterization and risk analysis in both siliciclastic and carbonate reservoirs.
This training course is a 5 days program that has different subjects in each day. It will be held several times in Indonesia. It will be held in a 4/5 star hotel with a minimum of 5 participants and maximum 15 participants. The accommodation during the course includes: training kit, training material, certificate, free coffee break and lunch per day during the course and once dinner. Click the Register button based on your preference date to join this training!